What is The Difference Between Telehealth and Telemedicine?
By | July 24th, 2023
The difference between telehealth and telemedicine lies in the discrepancy in their extent of coverage. The two are certainly not synonymous, as telemedicine only covers a very specific aspect of telehealth communications. Here you'll discover everything you need to know about both services and what makes them very different.
What is Telehealth?
Telehealth is a remote health service that utilizes digital technology to provide patients with a wide variety of healthcare services. Evolve Wellness Inc utilizes this remote healthcare to give you the highest quality of care without having to go into a doctor's office. This ensures that your level of treatment is not diminished while being received within the convenience of your own home.
What is Telemedicine?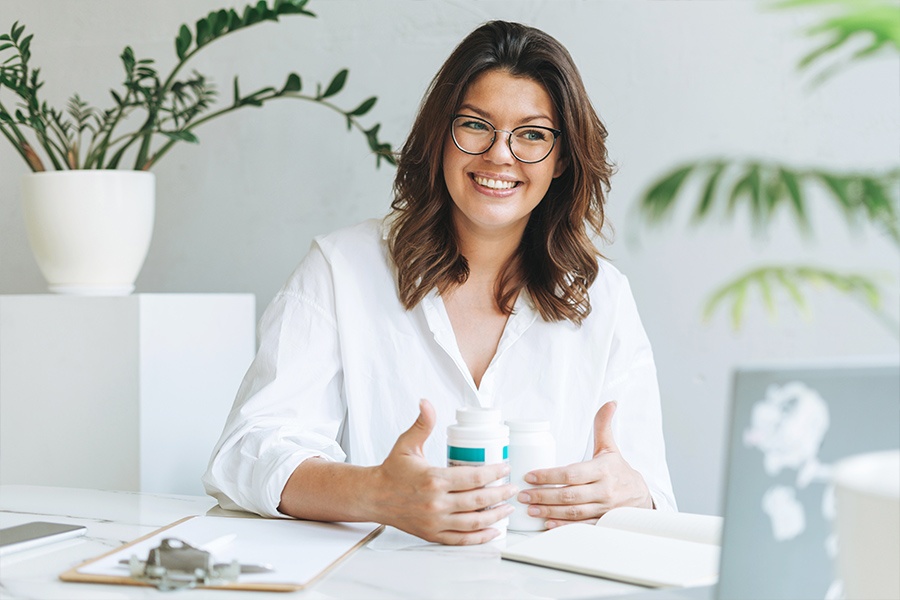 Telemedicine is a remote healthcare service that provides patients with a diagnosis via telecommunications. One of the major differences between telehealth and telemedicine is the fact that telemedicine only covers the minimum. This does include full medication and delivery aspects of telehealth. However, telemedicine lacks the broad array of coverages provided by telehealth services. Telemedicine is very efficient at providing the most in-depth and efficient services for a wide range of medication prescriptions.
What Services Does Telehealth Provide?
Telehealth Services provide numerous flexible services based on your coverage and medical needs. The following are just a few of the top services telehealth provides.
Virtual Appointments

One of the greatest benefits of telehealth is having the opportunity to book virtual appointments. This means you can have the convenience of booking appointments online and meeting via video or phone call. This enables you to have the same visual and vocal interaction with your physician without having to go into the doctor's office.
Medical Education

The greatest way to approach all medical conditions, symptoms, and medical emergencies is to be well-educated. Telehealth helps educate you by providing seminars and other educational opportunities that in-person care does not. By being well-educated on certain symptoms related to your medical background, you can know red flags to watch out for. Staying a step ahead helps you take the necessary precautions to know when to see your doctor if any unprecedented symptoms arise.
24-hour Physician and Nurse Consultation

One of the greatest things telehealth provides that in-person visits do not is personal advice regarding your symptoms. Telehealth services give you 24/7 access to nurses and physicians ready to give you professional opinions based on your medical history. In-person physicians rarely do so because of liability fears, among other reasons. At Evolve Wellness Inc, we treat you the way you deserve, giving you the same heartfelt care as we would a family member. Bear in mind, all advice given is strictly a professional opinion and not a diagnosis or ironclad fact. Any advice you take is solely at your discretion and your own risk.
Information on Your Medical Visits, X-Rays, and Background in Real-Time

There is no faster way to remain up-to-date with all your medical information than through telehealth services at Evolve Wellness Inc. You'll have lightning-fast responses to all questions, concerns, and prior visits in real-time. All of which would take up to weeks or even months to receive the full details from in-person care. Stay up to date and enroll in our top-notch digital services today.
Full-Spectrum Telemedicine Coverage

Telehealth coverage gives you the greatest access and coverage for a broad range of medication and prescription services. This is what makes telehealth coverage an upgrade over telemedicine. While telemedicine is great for prescription refills and basic medical services, telehealth takes that coverage to the next level. Reach out to our knowledgeable representatives to learn all the benefits you can have with our second-to-none digital health coverage.
What Are the Benefits of Telehealth?
The reason telehealth is so effective is that it provides a variety of benefits and conveniences not afforded by in-person care. The information below details some of the greatest benefits telehealth has to offer.
Remote Care at Your Fingertips

We understand most people don't have much time to spare between family time, work, and other life occurrences. That's why the opportunity to receive high-quality medical services within the comfort of your own home is an unparalleled convenience. You get just that and more with Evolve Wellness Inc telehealth services.
Medical Education for Patients

People often go to the doctor for minor ailments or symptoms that don't require medical attention. Telehealth provides virtual education sessions to help you understand your symptoms without having to go to the hospital. In turn, you save unnecessary time and money spent on what can be maintained at home. Reach out to a telehealth representative today to learn more about our online health training program.
Book and Attend Online Appointments

Scheduling appointments is now a swift, easy process that takes very little time thanks to Evolve Wellness Inc. With telehealth services, booking and showing up to a doctor's appointment can be found in one convenient app. Thanks to these state-of-the-art online services, you can forgo the hassle of waiting on hold or in line.
Professional Healthcare Training

Telehealth isn't only for patients. It's for healthcare professionals too. That's why telehealth services provide high-quality, up-to-date healthcare training for all physicians and medical experts. This is one of the most efficient tools for healthcare professionals to stay current on all medical breakthroughs, practices, and procedures.
What are the Benefits of Telemedicine?
Telemedicine possesses many of the same time-saving conveniences as telehealth, though on a smaller scale. To provide a more detailed idea of what that means, here are some of the well-known benefits of telemedicine services.
Patient Portal Accessibility

Access to telemedicine services also gives you access to your personalized patient portal. A personalized patient portal is a 24/7 online service that gives you access to all of your medical information in one place. Whether it's keeping track of your prescriptions, refill dates, or other personal information, you'll have everything at your fingertips.
Prescription Refills On-the-Go

Many people don't have the time to wait in line or stay on hold to get prescription refill approvals. Telemedicine can help you skip the line by getting online approval for a variety of prescription refills. Thanks to telemedicine, getting approved for a prescription or scheduling a medication refill has never been easier.
Around-the-Clock Access and Virtual Appointments with Healthcare Professionals

One of the few benefits telemedicine has in common with telehealth is 24/7 access to contact nurses and physicians. You also have the convenient option to book appointments with medical experts. Like telehealth, you can attend these virtual appointments through the same online portal. You'll have assurance knowing you have complete contact with medical experts you can trust.
Mental Health Counseling Sessions

Perhaps the most beneficial aspect of telemedicine is the option to receive digital health counseling. This is an especially vital benefit for those in need of prescription medication for a variety of mental health conditions. Telemedicine mental health provides digital assessment, therapy, and treatment progress to monitor your condition and prescriptions closely.
Make Evolve Wellness Inc Your Telehealth Solution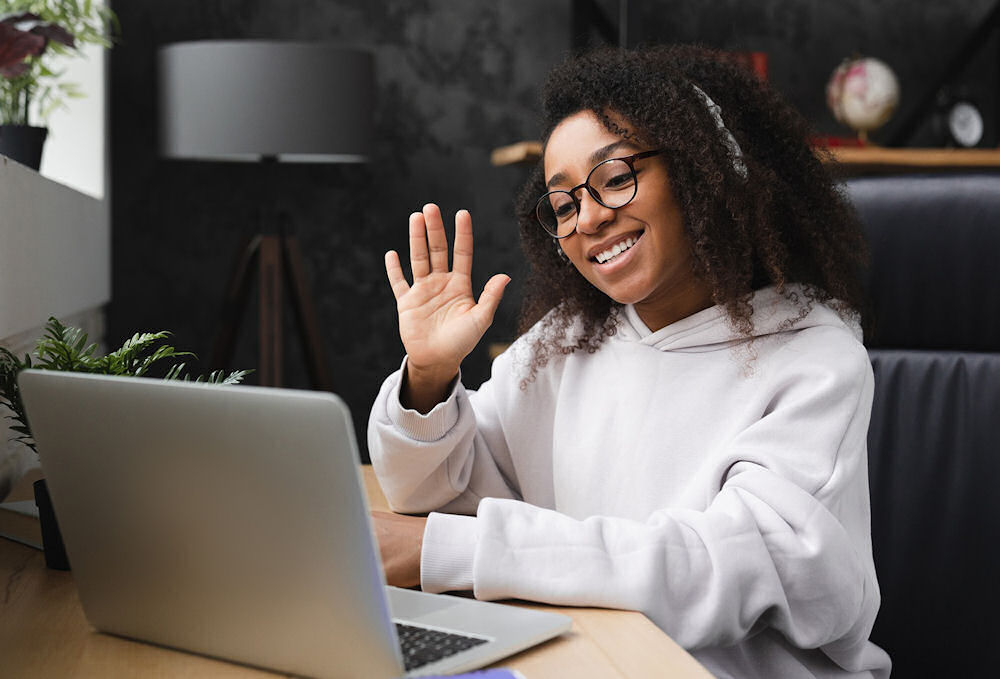 Regardless of the difference between telehealth and telemedicine, you're getting the best of both worlds with Evolve Wellness Inc. We will give you the peace of mind of in-person physicians without all the hassle of going to the hospital. Find the solution to all your health and wellness needs when you contact Evolve Wellness Inc today.