Privacy and Security of Telehealth for Clients
By | September 29th, 2023
Telehealth is revolutionizing health care by allowing clients to receive medical advice and treatment remotely, without ever needing to visit a doctor's office. This new form of healthcare has countless benefits for clients and providers alike.
With this newfound convenience also comes the need for greater telehealth privacy and security. Find out how you can engage in safe and secure telehealth treatment in California.
Telehealth is a Secure and Safe Platform for Clients
Telehealth services provide excellent data security measures that protect client information. All telehealth providers must abide by HIPAA regulations to ensure client data remains private.
These regulations require providers to encrypt all data communications between them and their clients, ensuring that any health information shared during a telehealth session is kept secure.
Don't hesitate to call us if you or a loved one can benefit from our telehealth for mental health programs.
How is Client Data Protected?
Taking the necessary steps to protect client data can help healthcare organizations ensure telehealth privacy and safety for all clients.
​​Client data is protected through a combination of measures, including:
Encrypting all data communications between providers and clients.
Using firewalls and other security software to protect stored data.
Regularly updating telehealth systems with the latest security patches.
Educating both clients and providers about their rights and responsibilities when it comes to protecting client privacy.
Requiring two-factor authentication for secure access to telehealth systems.
Conducting regular audits to ensure compliance with HIPAA regulations and other telehealth privacy measures.
These measures ensure that client data remains secure when using telehealth services. When clients know their information is secure, they feel comfortable taking advantage of the many benefits of telehealth for mental health.
Security Concerns May Cause Individuals to Decline Telehealth Services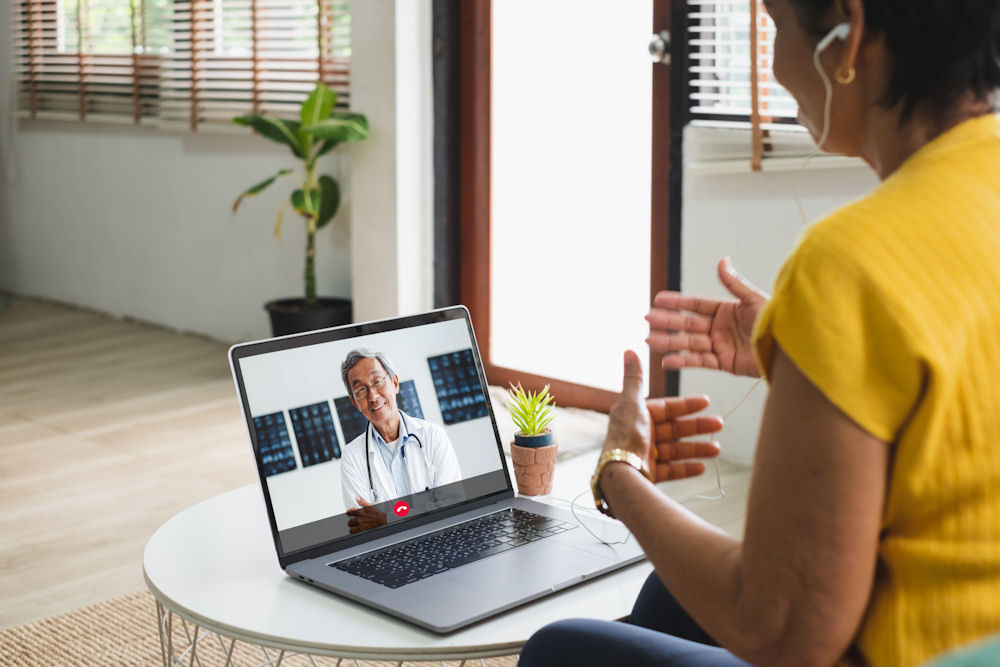 Healthcare organizations must educate clients and providers about their rights and responsibilities when protecting client privacy in a telehealth setting. This can help alleviate any telehealth privacy and security concerns individuals may have when using these services.
Without proper knowledge, some individuals may choose not to use telehealth services due to security concerns. By providing clear information, providers can help reassure clients that their personal information will remain secure.
By maintaining best practices, providers can help clients feel comfortable using telehealth services and take advantage of the benefits.
The Roles of Clients and Providers in Security and Privacy
Concerning telehealth privacy and security, both clients and providers have an important role to play. Clients must take the time to understand their rights and responsibilities when it comes to protecting their personal information in a telehealth setting. They should follow any instructions regarding data security measures and telehealth for mental health accessibility.
Providers must ensure that they follow all HIPAA regulations and other best practices when dealing with data security. They must provide clients with clear information about data security measures and instructions on how to securely access their telehealth systems.
By working together to prioritize data security, clients and providers can help ensure telehealth privacy.
Evolve Wellness Inc Provides Safe and Secure Telehealth for Clients
At Evolve Wellness Inc, we understand the importance of protecting client privacy. That's why we use the latest security measures to ensure that all of our client's data remains safe and secure. Our team of licensed healthcare professionals is excited to help you start your recovery journey.
Contact us if you or a loved one is interested in reaping the benefits of telehealth counseling. We want to help you overcome the symptoms of mental illness for good!